Family and Cosmetic Dentistry
Special Offers - Our goal with advertising and "special offers" is to attract patients who wish long term dental health. Hopefully, this offered discount will make coming to a new dental practice less costly and "PAINLESS"
We will make every effort to make you so happy, that you'll come to our office for your dentistry for years to come.
NEW PATIENT Special Offers - Discounts are to help offset the costs of changing dentists, such as new x-rays when your insurer will not cover due to x-rays at a previous dentist. We do not make up for a financial loss from patients using discounts by over treating – EVER.
"DISCOUNTS" are for non-insured and insured patients in the form of an account credit, so the benefit can be applied however the patient wishes. Cannot be combined with other offers,.
A $50.00 office credit is given at the time of a new patient Adult complete exam, one per person. Children receive a $25.00 credit on the family account.

All in the family can use. Please feel free to tell friends and relatives about the offer.

For those without insurance, it can simply be applied to their account, reducing the out-of-pocket expense.

For insured patients, this can be applied to any current or future uncovered treatment, percentage co-payment, or deductible as if cash. Often used by those with no other needs to purchase a Professional Strength Whitening kit for $89.00

Note, this discount cannot be refunded in the form of cash, but must stay on the account until used.

No printed coupon is needed, just say "please give me the

i

nternet

new patient offer"
GENERAL DISCOUNTS are available to help all of our clients. We limit discounts to one discount per dental treatment or item, and do not combine multiple discounts.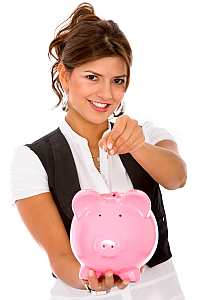 "Short Call" discount is useful for Senior citizens and patients with easily changed schedules. A 20% discount is offered for preventative and basic restorative procedures when a patient comes on short notice to help our office fill an unexpected opening in our schedule.

This helps both the patient and our practice.

PPO
insurances
are accepted.The office contracts with these insurers and agrees on a reasonable discounted contracted fee.
CareCredit, a third party finance company, is available for those who apply and qualify.With CareCredit, the practice pays the processing fee in order for the patient to receive zero percent interest on financed treatment.As we pay the 9.9% fee, it is considered a "discount" and cannot be combined with other discounts.
FREE CONSULTS - Short, no charge visit, to review a situation.
Second Opinions.

We are often asked for second opinions after a New Patient receives an unexpectedly large treatment plan from another dentist. Please bring a copy of the proposed treatment and any x-rays.

Denture Consult.

For those patient wishing their first denture or replacement dentures, the doctor likes to review the situation and determine the correct treatment before quoting a cost or committing to treatment. We want to be certain the problem can be fixed with the treatment proposed to the

patient's

satisfaction before starting.
---
3195 W Fairview Rd, Suite B
Greenwood, IN 46142
(317) 887-0888